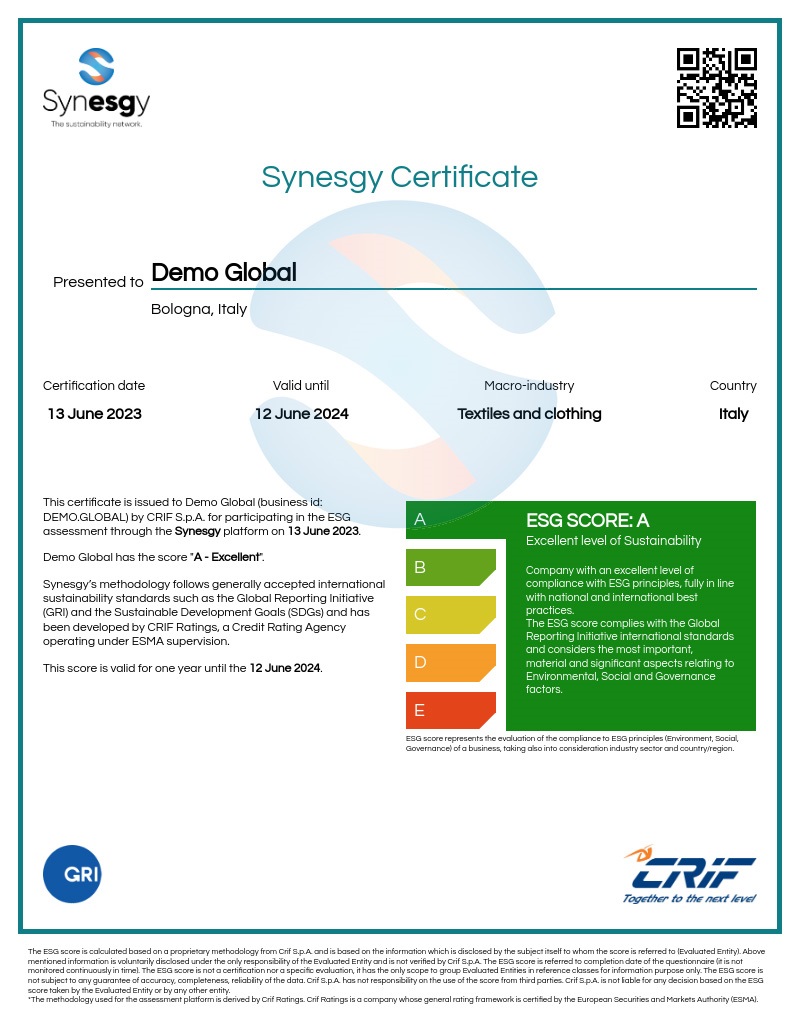 The duration of the Synesgy certificate is 12 months, after this period or if necessary, a new assessment should be made. The file can be uplaoded and used on one own's websites and social media platforms.

In addition, along with the certificate, the Synesgy Report is issued, which provides the complete analysis of the individual Environmental, Social, Governance and related sections of the industry sector to which it belongs that contribute to compose the ESG score and relative ranking.

Also, in addition to the assessment we provide the company with a list of recommended to-do actions, named "Action plan" to be undertaken in order to improve the result in the future.